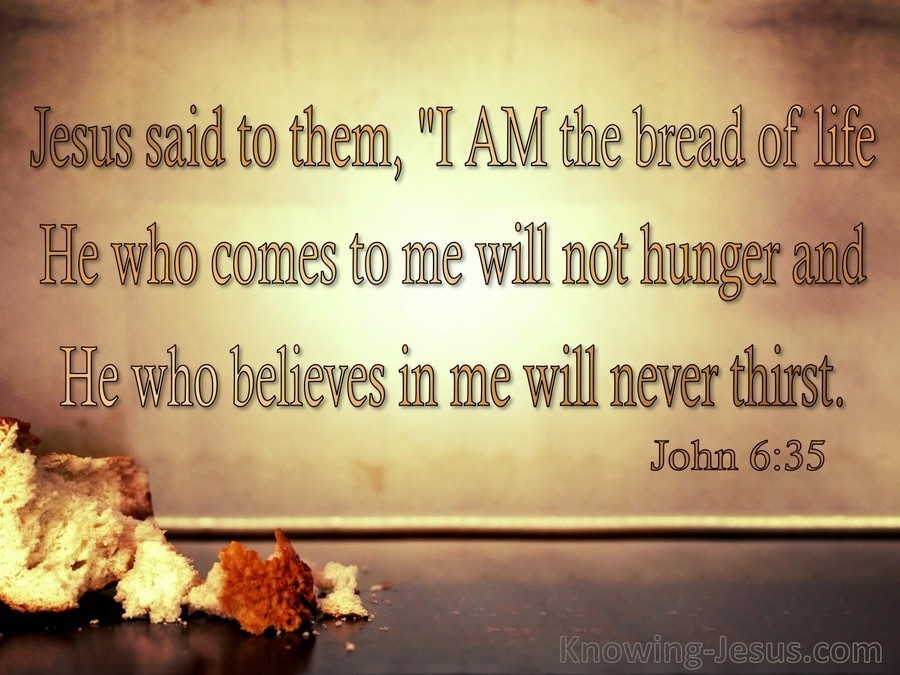 I absolutely love this passage from the Bible. It's beautiful to read and to reflect upon, and when you really go deep and take it to that next level, it takes on the true meaning. Jesus IS our bread of life. He fills and nourishes us completely through the Eucharistic Celebration, and I don't take that for-granted. One of the best videos on this can be found HERE. I am continuing to develop my faith and my understanding of God, which is important for myself and it is also my duty as a wife and mother.
It hasn't always been a steady as she goes ride. I, like many, strayed away from the Church for several years during college. Let me take that back. It was more like a full on sprint away to where I knew God was trying to get my attention, but I pulled an "Adam and Eve" and thought I could hide. I would even skip over and avoid K-Love radio like the plague. I wasn't committing any huge horrible crime, doing drugs or anything like that. I just didn't want to go to Church as I had since I was born, I wanted to just be me, be free and do it "all by myself" ugh.
Thank God. And I mean that. Thank God I only went away for a little bit. And because he is an ever-lasting, ever-loving God who wants us close to him, I returned whole-heartedly and began serving in the church again. You can read more about my stories of faith and perseverance by clicking HERE. I'll be sharing my faith journey, what it means to me, where I've been, where I am, and where I am going as a child of God, wife, mother and even how my faith impacts my marathon training and homeschool journey.
Faith is the cornerstone is my life. Let it be yours too.